Casing and cementing our 17 ½" well section went smoothly, and we're now drilling the longest section of the well – the 12 ¼" diameter section. At 1706m MD, we "kicked off": that is, we started drilling directionally, steering east on a trajectory designed to intersect with the Great Crosscourse fault.
Now we're in the directional phase, the measured depth (MD) of the well – its total length from start to end – starts to become greater than its total vertical depth (TVD) – the vertical distance from the well surface to the deepest point.
A combination of geological data, including observations of surface geology and analysis of well cuttings, as well as specialist geophysical surveys and historical records, have helped us plan our well trajectory. We're continually checking what we planned and believed we'd find, based on the data available, against what we're finding below ground. It's a team effort involving Eden Geothermal, our wellsite geology team from GeoScience, our mudloggers from GeoData and our academic research partners at the University of Exeter.
This week, geologists Lucy and Chris from GeoScience left the microscope for a while and, together with Dr Robin Shail from the University of Exeter, swam out at Carlyon Bay in search of associated structures of the Great Crosscourse fault. (We're reliably informed they had to swim – they couldn't have reached this area any other way – and the clear blue skies and soaring temperatures were a coincidence…) Here's what they found.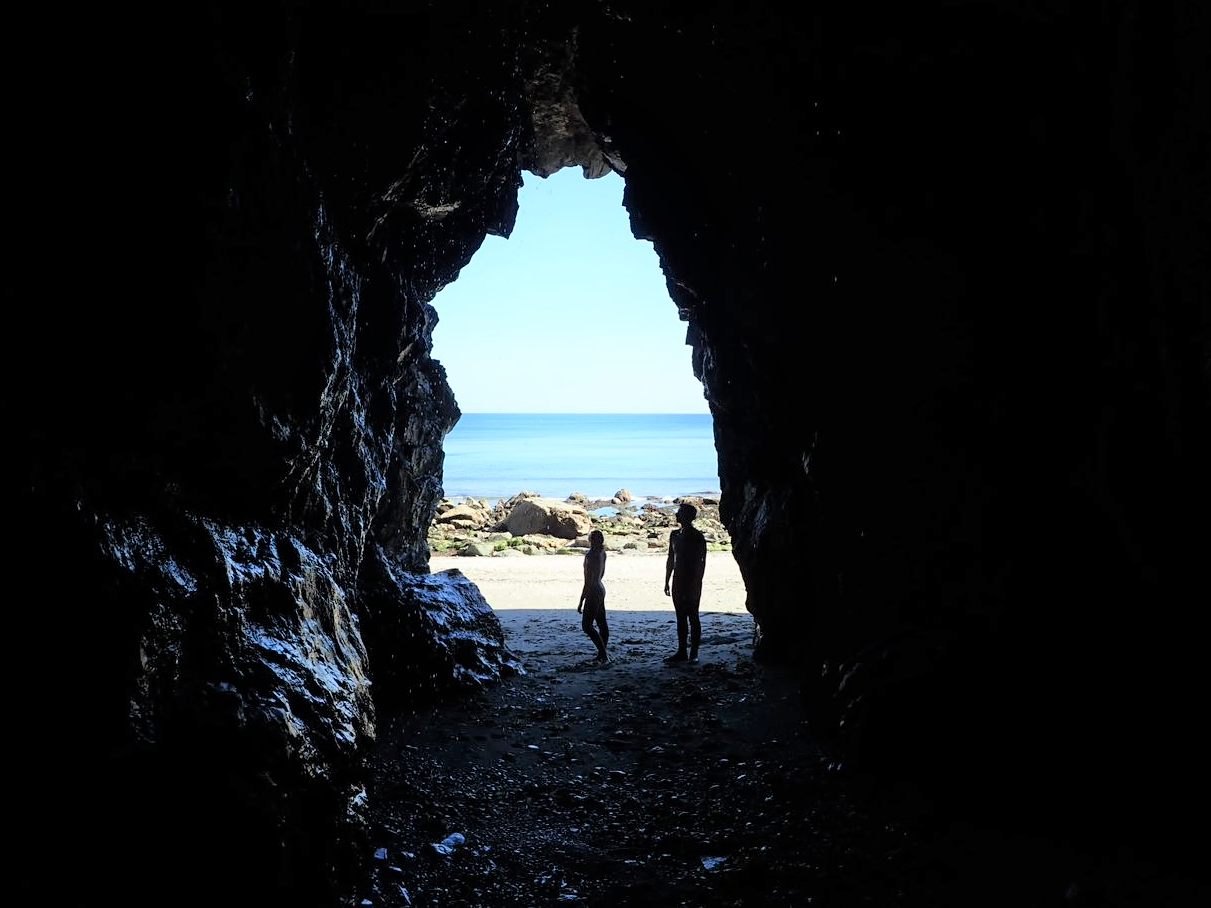 These photos show some great structures, with large aperture features, alteration and secondary copper and iron staining. The water pouring through the fractures is a promising sign of the fault permeability that we want to find in the target zone.
This morning, drilling had reached 1738m .