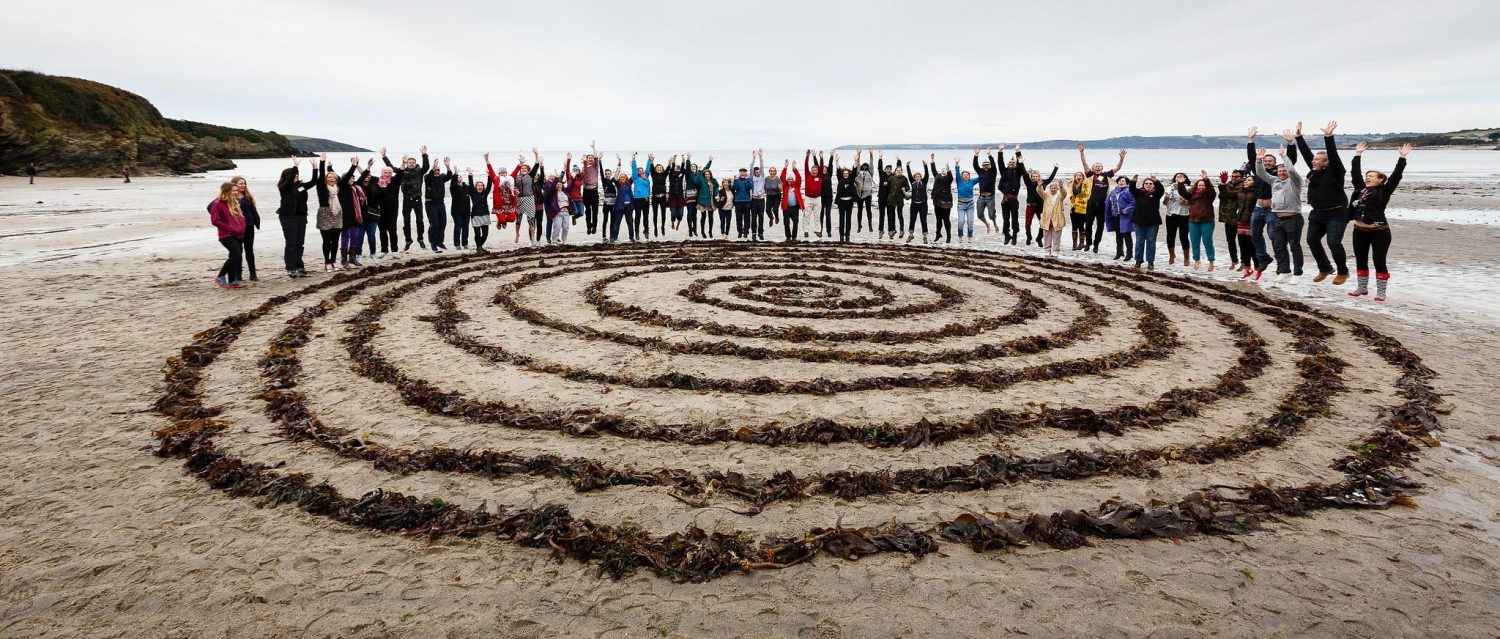 Community info and resources | Community Fund | Latest updates
Community
Welcome to our Community page! If you live locally, please check in regularly for project updates and information of interest to our neighbours and residents of the local area.
If you can't see what you are looking for, or you have any questions or comments about the project, please email info@edengeothermal.com.
---
Community information
and resources
Site visits and talks
Would you like to know more about geothermal energy and its potential? Are you interested in Cornwall's geology, or passionate about engineering and low-carbon technology? Maybe you're interested in STEM careers? Or do you simply have questions about the geothermal programme in your neighbourhood? Whatever your interest, please contact us to arrange a site visit or a talk to your local group (Covid-19 restrictions permitting). We're excited to share our journey into a renewable energy future with you!
Email info@edengeothermal.com to find out more.
Community Liaison Group
Eden Geothermal Community Liaison Group aims to provide "a forum for communication between Eden Geothermal, its partners and the local community". Its members are representatives of the four parish councils that border the Eden site (Treverbyn, Luxulyan, St Blaise and Carlyon), Cornwall Council, Eden Neighbours Forum, Eden Geothermal Ltd and Eden Project.
More information about how the group operates can be found in EGCLG's Terms of Reference, which you can download here:
To contact the group, please email us at info@edengeothermal.com and we will put you in touch.
Meeting minutes are available to download here:
Links and downloads
---
Neighbours newsletters
---
More links and downloads coming soon.
Eden Geothermal
Community Fund
The Eden Geothermal Community Fund is a £20,000 fund to support community projects in the parishes of Treverbyn, St Blaise, Carlyon and Luxulyan.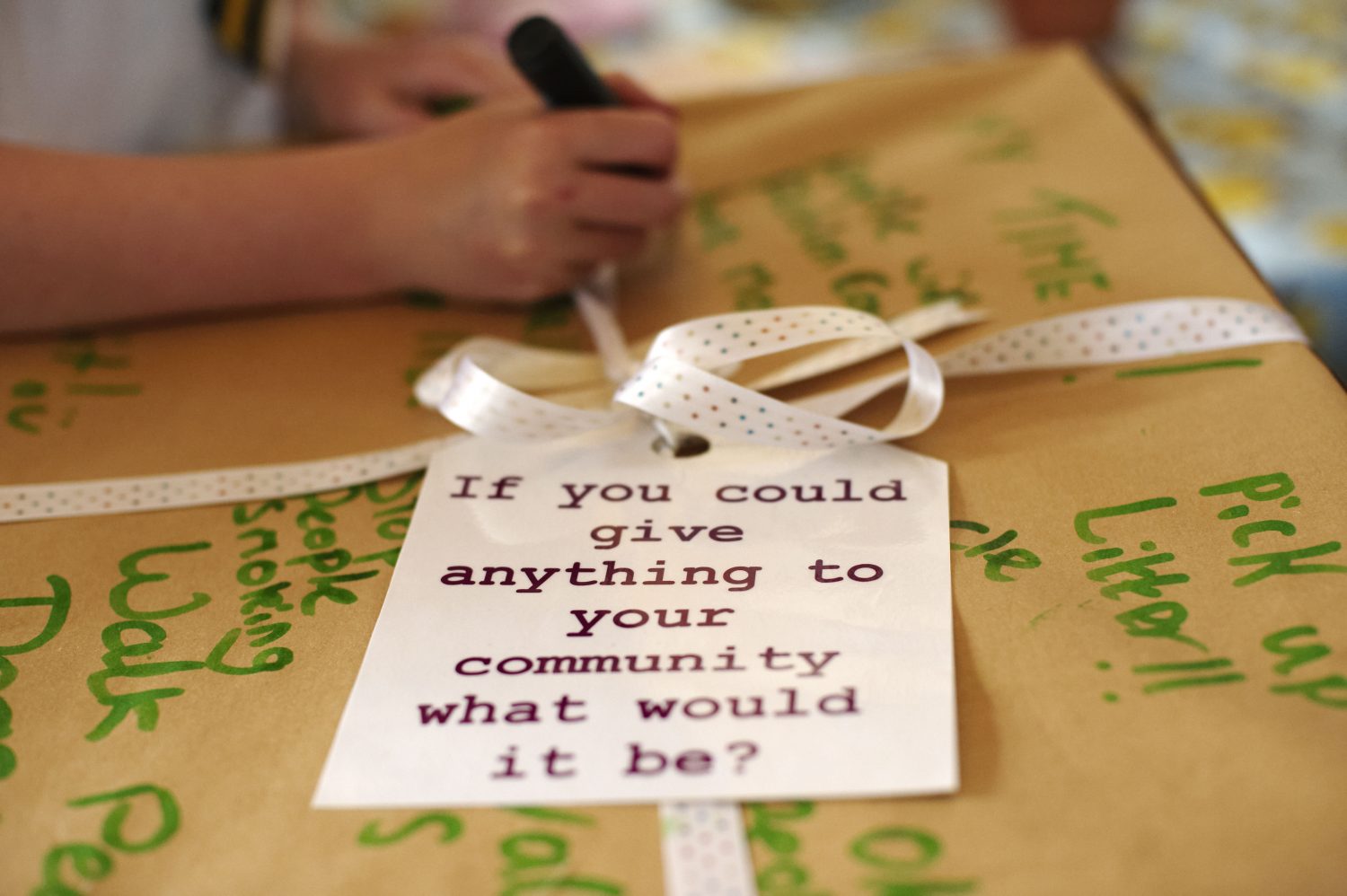 Applications open on 30 November 2020, with grants of between £500 and £5,000 available.
We're especially keen to support projects which:
positively impact on local people and/or the local environment
improve the environmental sustainability of groups or organisations
educate about the environment or sustainability
provide new facilities where there is a need
Please read the terms of reference for further guidance and to see whether your group or project is eligible. If you have any questions, please contact geothermalcommunityfund@edenproject.com or 01726 818550.
To apply, complete the application form and send to geothermalcommunityfund@edenproject.com by 31 March 2021.
The Eden Project Development team are administering this fund on behalf of Eden Geothermal Limited.
Latest updates
---
29/03/21
Programme update
The geothermal site is nearing completion, and we are working towards the drilling rig arriving in late April / early May. The rig will arrive in a number of containers and will take around 3 weeks to construct on site before drilling starts. We hope to announce a firm spud date and more detail very soon!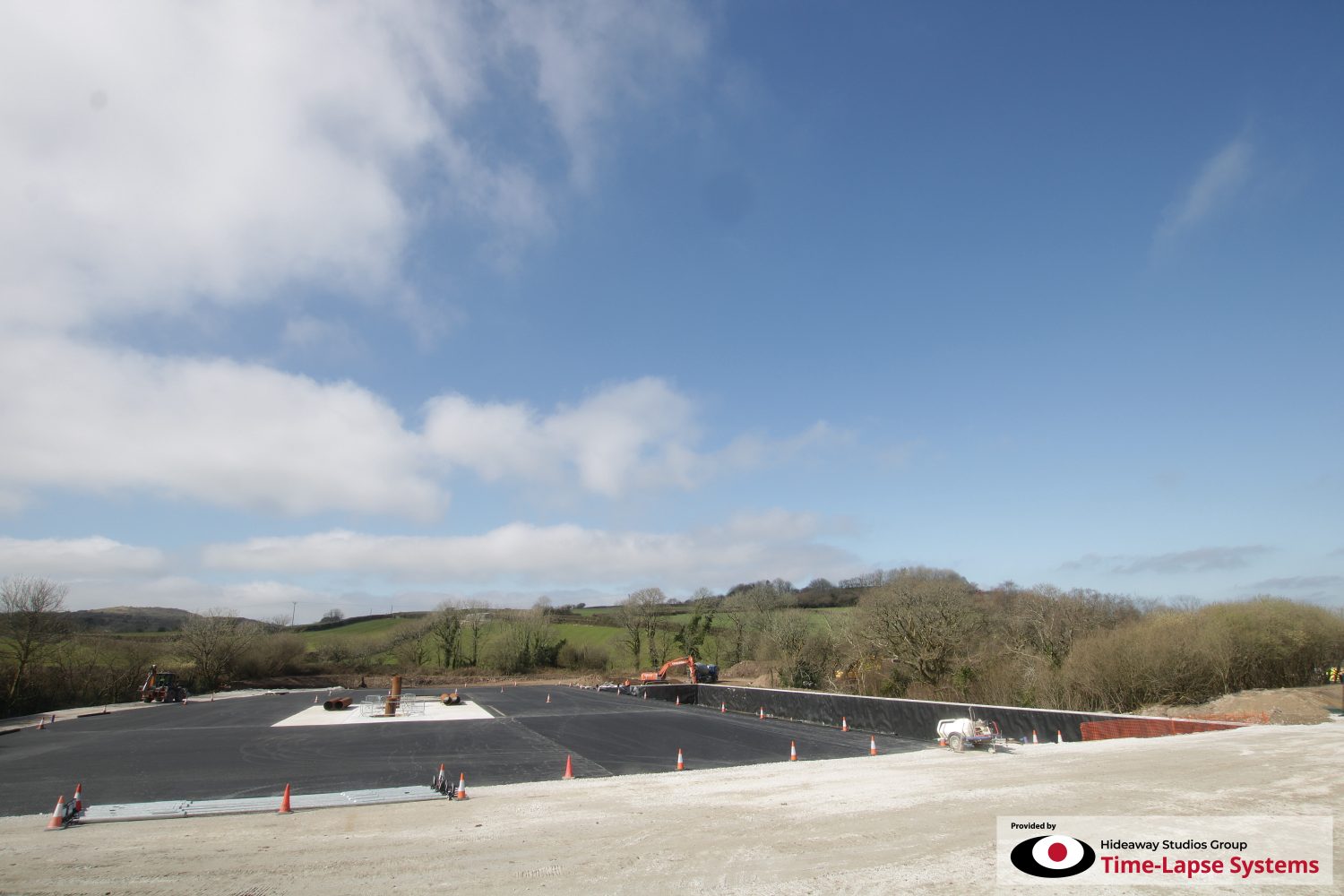 03/03/2021
Temporary road closure
Openreach have informed us that the road between Eden Project's north gate and Trethurgy (first junction) will be closed between 11th and 14th March 2021 while the geothermal site is connected to the network. We're sorry for any inconvenience.
28/02/2021
Site progress and update on drilling start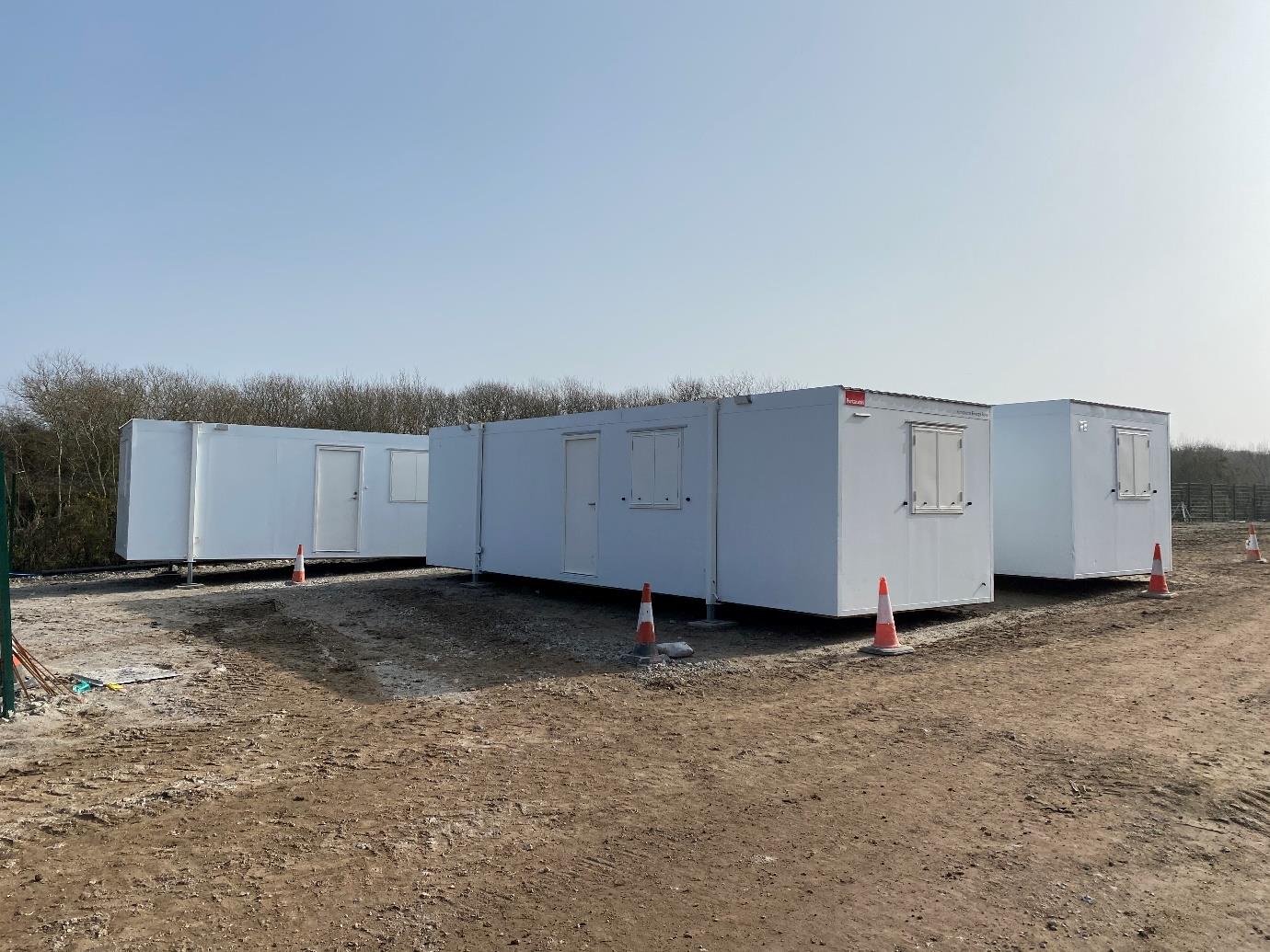 Arrival of the drilling rig has been delayed due to complications around the pandemic and Brexit restrictions, but we now anticipate it arriving in April. (We will post an update when dates are confirmed.) Site works have been progressing well, with the arrival of the temporary offices on site, ready for connection to services.
The retaining wall to the north of the lagoon is complete, and the team have been working on the south embankment.
The drilling containment area has been lined to create an impermeable barrier, and the area between the rig pads is ready to be concreted.
07/01/2021
Conductor installation rig arrives on site
The conductor installation rig has arrived on site. This will drill a hole a few tens of metres deep to enable installation of the conductor pipe. The conductor pipe is installed down to competent bedrock and forms the start collar for the well by isolating the loose weathered ground near surface.
The rig will start drilling over the coming few days, and the operation is expected to take about 3-4 days. Then the conductor installation rig will leave the site.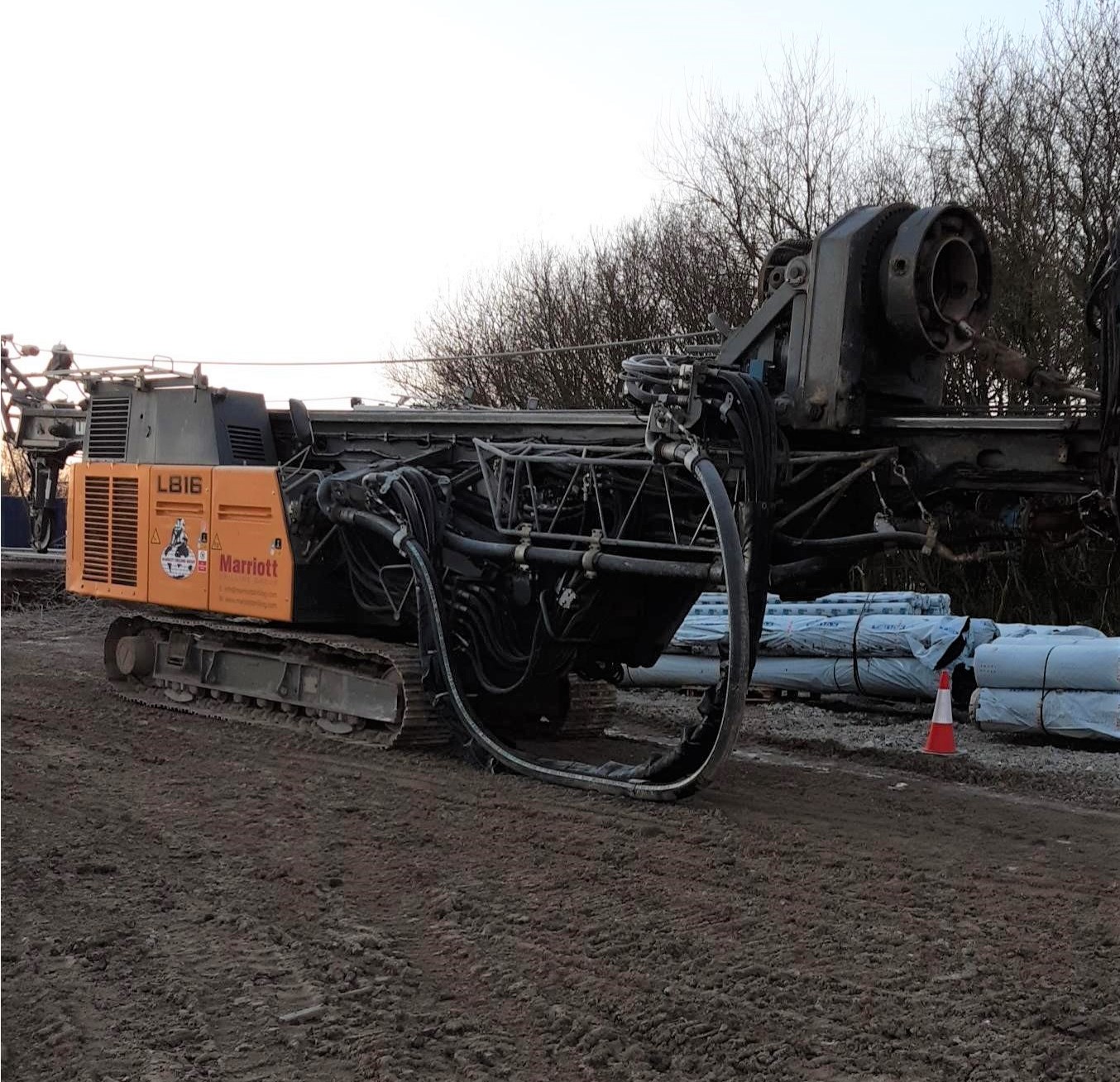 22/12/2020
Site Works
Last week the main loadbearing areas of the rig pads, which will support the rig during drilling, were concreted. Work also continued on the water storage lagoon. Site works will resume in the New Year after the festive break.
30/11/2020
Site Works
Last week the shuttering was removed from the new well cellars. They're in!
And stable foundations for the rig were created by driving gravel 'pilings' into the rig pad area.
This week, Jason and the team are trenching for the water and power supply. Using the window in which Eden Project is closed to visitors means they're able to avoid any disruption to traffic flow on the Eden access road.
18/11/2020
Site Works
Work started to prepare the site, just inside the north entrance to the Eden Project, in late September.
In the operations and access areas, the ground has been levelled, drainage has been improved and stone has been laid.
The drilling area itself, where the rig will sit, was formerly a landfill site. This area has been filled and compacted, and work is underway to construct two well cellars at the site of the first and second wells. Although we're only drilling one well initially, constructing both cellars now will mean things can progress more efficiently for the second phase.
The well cellar is a dug-out area below the main substructure of the drilling rig. It is constructed of concrete rings. During drilling, it houses the initial conductor pipe, and later it will accommodate the wellhead – a set of large valves that sits directly on top of each well. Each well cellar is 4 m deep and 3 m in diameter, but the well itself will be only 9" (under 25cm) in diameter at the surface.