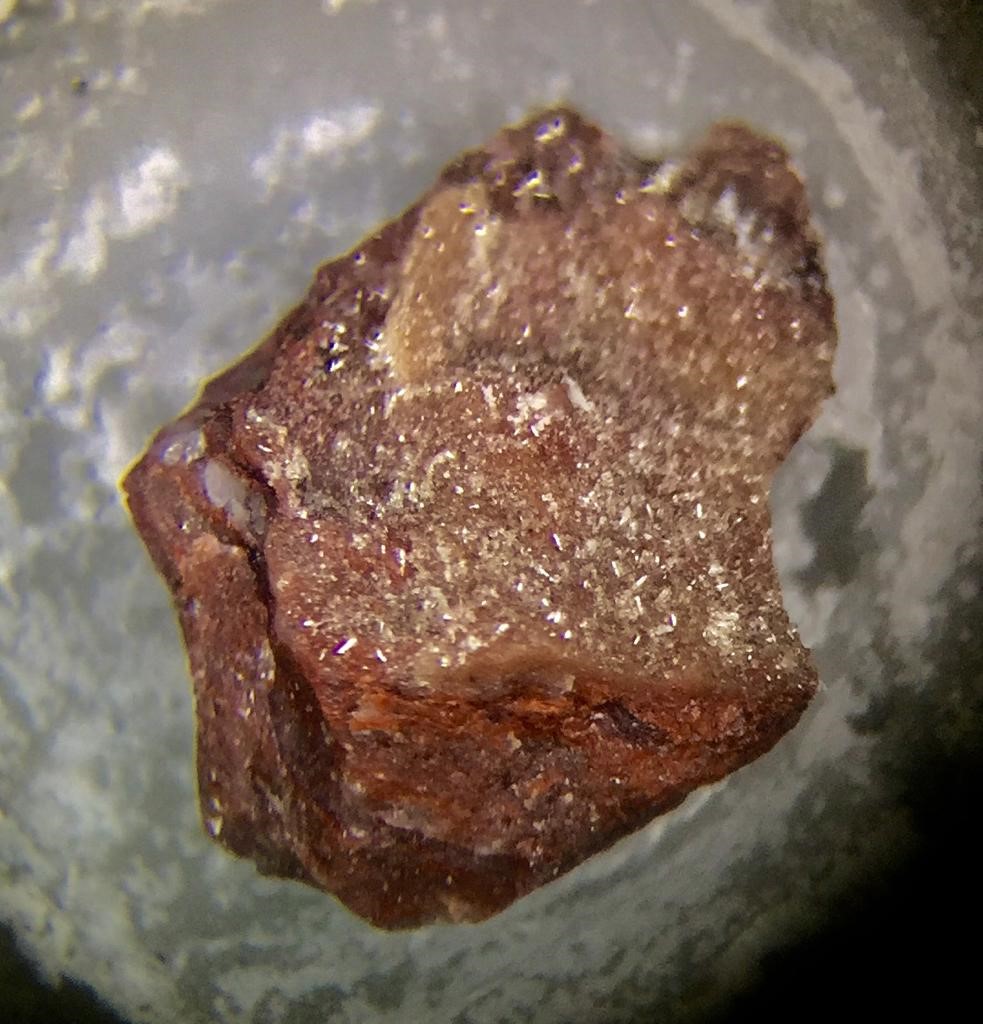 Another milestone reached today, as we completed drilling the 17 ½" section of EG-1 at 1510m section TD, and are now preparing to run casing.
This week's geology sample from our wellsite geologists at GeoScience Ltd comes from 1385m MD, where we encountered some interesting mineralogy, including this Jasper specimen.
Usually considered as impure chalcedony, Jasper contains a large percentage of hematite, as well as other minerals, and is often associated with altered igneous rocks, occurring as nodules or vein infill.