Press and media
Here you will find all of our press releases available for download. For any media queries please contact us.
---
Groundworks complete and drilling to start soon at Eden Geothermal
Groundworks complete and drilling soon to start at Eden's deep geothermal heat and power project
Working with the Government as part of UK National Infrastructure Strategy to deliver clean green energy
Technology being installed at home of world-famous Biomes could one day supply one-fifth of UK electricity
After a year of intense activity, deep drilling is soon to commence at the pioneering Eden Geothermal Project near St Austell in Cornwall.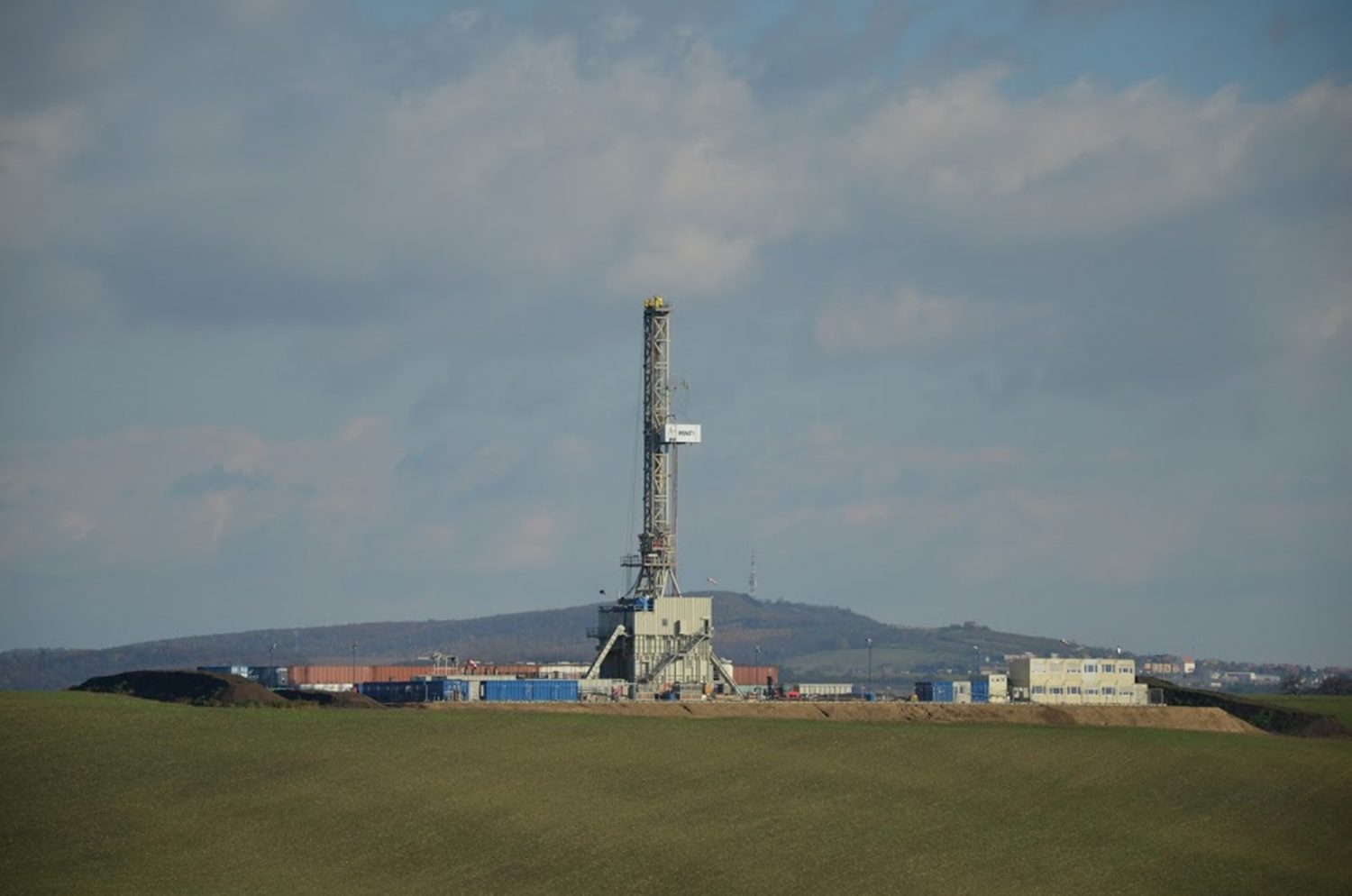 Next week, the first lorries carrying a 450-tonne, 55 metre-high drilling rig will arrive on the outer edge of the Eden Project site, the home of the world-famous Rainforest and Mediterranean Biomes.
Once fully assembled into position on a newly-laid concrete platform, the rig will be ready to drill 4.5 kilometres (nearly three miles) down into the Earth's granite crust.
The first phase of drilling is expected to take five months and when complete will allow water to be injected down the borehole to be superheated by the hot rocks beneath.
The hot water will then be pumped back to the top via a pipe suspended in the same borehole, generating heat initially to warm Eden's Rainforest and Mediterranean Biomes, offices, kitchens and greenhouses. The same water will then be re-circulated to be superheated and used again.
Following the successful completion of this first phase, the next crucial stage is to drill a second well close to the first to a similar depth of around 4.5 kilometres.
This closed circulatory system of two wells will bring even more heated water to the surface for heating in the local area and also allow the generation of electricity from the hot water.
Successfully completing the second phase will mean that the project will generate enough renewable energy for Eden to become carbon negative during 2023.
You can download the full press release here:
Eden Geothermal welcomes National Infrastructure Strategy as start of drilling approaches
Eden Geothermal welcomes the UK Government's National Infrastructure Strategy
Rig secured and due to begin drilling 4.5km into hot rocks beneath Eden in the spring next year
Civil works gathering pace on the renewable geothermal energy site in Cornwall
Eden Geothermal Ltd (EGL) has welcomed the UK Government's support shown for clean energy as part of the UK's National Infrastructure Strategy.
EGL is working with the Government and UK private investment to unlock the clean, geothermal energy deep in the granite beneath Cornwall.
Site construction works are now well underway, in preparation for drilling to commence in early Spring 2021, and a 450mt rig has been secured.
To drill its first well, EGL secured £16.8 funding million from a combination of ERDF, Cornwall Council and institutional funding from GCP Infrastructure Investments Limited, a company advised by Gravis Capital Management Ltd. This has increased to £17.3m of funding, in line with recent cost increases due to Covid – 19.
Download the full press release here.
---
Work starts on site at Eden's pioneering geothermal heat and power plant
Visitors and neighbours will soon be able to watch the project take shape from a special viewing area
New £20,000 Eden Geothermal Community Fund launched
Drilling 4.5km into hot rocks beneath Eden is now due to begin in early 2021
Work is about to begin on preparing the ground for Eden's pioneering geothermal heat and power project at its Bodelva site. This is on land just inside the main Eden Project visitor gate and is a significant step in what Eden sees as a clean-energy revolution for Cornwall and the UK.
Drilling was due to start this summer but the project was held up due to the global pandemic.
Now neighbours have been informed that work will be starting from 21st September, with the first phase being the building of a hardstanding for the rig, connecting essential services, and putting in some temporary buildings and roadways within the site. This preparatory work is for the rig to be accommodated. When drilling starts, it is expected to take five months to reach the target zone 4.5 km down.
This week also sees the launch of the Eden Geothermal Community Fund, a £20,000 pot to support community environmental projects in four neighbouring parishes. Applications for projects will open in November.
Download the full press release here.
---
---
Green light for Eden's £16.8 million hot rocks plan
Giant leap for renewable energy as EU and Cornwall Council fund ground-breaking geothermal project
First well to be sunk 4.5km deep into granite crust beneath former clay quarry
Drilling for clean energy starts at home of world-famous Biomes next summer – making ten-year dream come true
The Eden Project and EGS Energy Limited announced today Monday October 14, 2019 that funding has finally been secured to drill the first well for their pioneering geothermal heat and power project.
After a ten-year campaign to bring the clean, green technology to Cornwall, the partners said that the £16.8 million in funding will enable them to start drilling on Eden's site next summer.
---